Data Sharing Done Right: Cost Containment in the New Payment Paradigm
A Whitepaper produced by FierceHealthPayer
As the industry continues to move away from fee-for-service, it's become increasingly clear that data-sharing is a crucial component of value-based payment arrangements. For payers, technology can be a powerful tool in the administration of care and disease management programs, and ultimately one that helps drive down costs.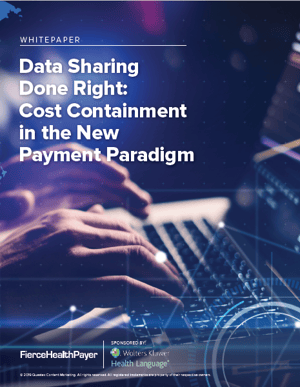 In case studies and interviews, insurers that have successfully solved these challenges will share some of the lessons they've learned and provide real-world strategies and best practices.
Download this whitepaper to learn:
Best practices for better cost containment and chronic care management

Tips for deciding how often and how much data to share

How to overcome interoperability challenges

How to use data-sharing to improve payer-provider relations
Fill out the form to download the whitepaper.